We often get asked a few questions about the ShareSpace — here's a few of the common ones. Anything we've missed, just contact us.
Are you open on public holidays?
Fluid is closed for all public holidays. If you're not sure, check our hours online here.
Do you have private offices?
Fluid is an open plan office space so we don't have any private offices available. We do have a solo Zoom Booth that you can book for calls that require more privacy. Zoom Booth bookings are included free of charge with your day desk booking, or you can book it by the hour if you're not here for the day.
What's the story with drinks and snacks?
Help yourself to fruit, nuts, biscuits, tea and coffee! If you need a Nespresso / milk frother lesson, or if any supplies are running low just let us know. No problem to eat at your desk if that's your jam.
What kind of internet do you have?
We have wireless Fibre Max broadband with unlimited data - pretty fast by NZ standards. Wifi Access details will be provided on arrival. If you're doing anything super data heavy please let us know in case it impacts other users.
Are meeting spaces included with desk bookings?
Call Booth / Black Box Meeting Space booking are available free of charge with any desk rental in 30/60/90 min blocks.
Can I gain access on evenings and weekends?
Our usual hours of operation are Monday to Friday 8.30am-5.30pm. If you require access outside of these hours, let us know in case we can find a solution that meets your needs. Monthly desk rentals are entitled to 24/7 key access with a refundable deposit of $100.
How do payments and cancellations work?
For hot desk bookings your card will be charged on the morning you arrive or straight away if your booking is within 24 hours. If you can't make it in please let us know ASAP so we can rent the desk to another nomad in need. Desk bookings cancelled within 24 hours of the booking are non-refundable.
Do you have any cooking facilities?
Feel free to use the fridge, toaster, sandwich press and microwave. Please label your food or claim a basket and clean up after yourself - dirty dishes tend to multiply!
What do I need to know in order to print?
We can get you set up on our printer if needed. There's no charge for black and white printing. Colour printing 10c per page.
Install Fuji Film driver by searching for it on Google. Then choose your operating system, download and install print driver.
Mac OS: Go to Settings > Printers & Scanners. Add a new printer by clicking the plus, it will find it automatically.
Windows OS: Launch the download, see if it finds the printer automatically but if not add it manually.
Port Type: TCP/IPIP
Address: 192.168.7.7
Port Name: 192.168.7.7
What's the story with music?
We love our tunes! Feel free to DJ if you like - or veto anything you don't! To turn the music on, turn the iMac in the front left corner of the room using the same login as the WIFI. Open up Sonos, find Spotify and choose a playlist. Volume can be adjusted on the front, middle and rear Sonos speakers.
Can I just drop in?
You sure can! There's always room for one more...
I have my colleague with me, can we book desks together? 
No problem! One person can book 2+ desks at the same time. A/B and C/D are side by side. A/D and B/C are opposites.
Can I have visitors in Fluid ShareSpace?
Visitors, clients and colleagues are welcome to drop by or attend a meeting. If they stay for longer than 60-90 minutes, they'll need to pay our usual hot desk half or full day rates.
Do you have recycling and composting?
We're keen recyclers so please do the right thing and rinse and recycle your cardboard, glass and plastic (types 1, 2 & 5). We also recycle soft plastics, coffee pods and compost organics.
With the monthly rate, would this be a fixed desk I rent out?
Yes - you can choose a desk from those available and it's yours until you decide to move on.
Can I trial for a day to see if I would like to stay long term?
Sure - or else we'd be happy to credit the hot desk rate towards your long term booking.
Can I take calls / zoom / teams at my desk?
As long as you use some headphones and your voice volume isn't too loud. it's fine to take calls at your desk. You can also book the solo Zoom Booth if your call / zoom / teams is going to go for a while or you've got a meeting that needs a little more privacy.
Is your space dog-friendly?
We often have dogs hanging out at our ShareSpace. You're welcome to bring your furry friend with you on the proviso that they're happy to hang out under your desk and are kept on a leash for those who are less comfortable around dogs. We have concrete floors so you might want to bring a doggie bed or blanket with you to keep them cosy.
Do you have private spaces for phone calls?
We have have a solo Zoom Booth that you can book for calls that require more privacy. Zoom Booth bookings are included free of charge with your day desk booking, or you can book it by the hour if you're not here for the day. We also have a sound isolating Egg Chair for if you need a quiet space to make a call - this space can't be pre-booked.
How do I book weekly?
For consecutive Monday-Friday bookings we offer five days for the price of four. To take advantage of this deal, please book 5 x day desks and at the end of the week we'll refund you the price of the fifth day.
How do I book monthly?
Please contact us directly to book you in for a month. Payment will be required at the start of the booking for the month ahead.
Recent testimonials
- Wolfgang Weber
"Great workspace! Internet was very reliable and extremely fast, people all so nice and welcoming. Shout out to Mel for how supportive she was with the entire process - made it so easy! Fantastic spot for any professional passing through, highly recommend."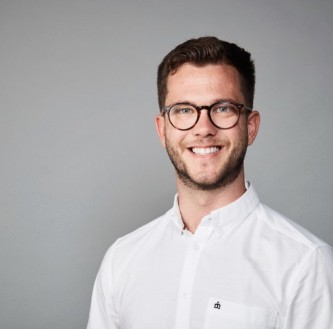 - Sam Ficek
"Great co-working space full of lovely and friendly people. Decent value, especially for longer periods. Thanks team! :)"
- Austin Kettelhut
"The perfect place to settle in and focus for a few days while passing through. Offer flexible half and full day rates for drop-ins, ideal for a freelancer on the move. Extremely friendly and helpful team and a great space for being productive. I hope to come back again!"
- Steve Paea, Liberate IT
"Excellent shared office and great environment to work in. I got access to an additional monitor, WIFI and lots of good tea selection! Thank you team Fluid :)"
- Mercedes Speroni
"Fluid offers the perfect co-working environment, high quality equipment, reliable WIFI and a range of meeting rooms. The team is super welcoming and collaborative. The best place to work from if you are in Queenstown!"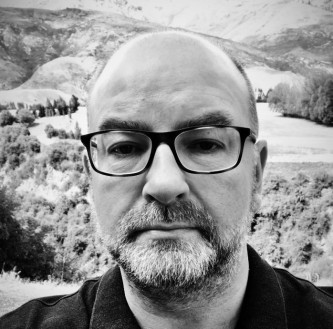 - Paul Jones
"Great ShareSpace facilities. Relaxed and friendly environment to work in central Queenstown. Flexible pricing plans and a helpful team."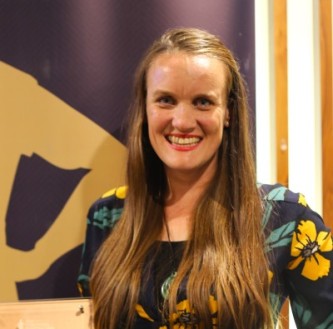 - Amanda Dennis - HEB Constructions
"Our company worked out of the Fluid Sharespace while we were transitioning to our own office. It was a great space, lovely welcoming people and had everything we could ask for and more. Really good facility and would happily work from there again."
- Michael Paige
"I've been working in the Sharespace at Fluid for the last 6 months on a monthly membership and it's been amazing. The staff at Fluid are incredibly welcoming and friendly which made settling in a breeze, and rocking up to work everyday more fun. The space has all the facilities I'd need for my work, like recording booths, fast wi-fi, and desktop monitors to get a dual screen set up. And since it's within a creative agency, the space itself has plenty of character. Overall, the affordable rates, great facilities and fun atmosphere make this Sharespace great if you're looking for either a long term or short term desk at a co-working spot!"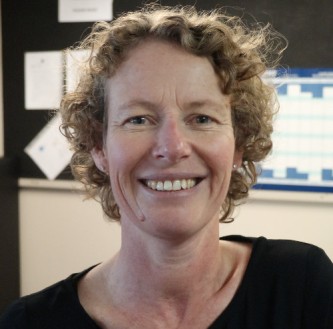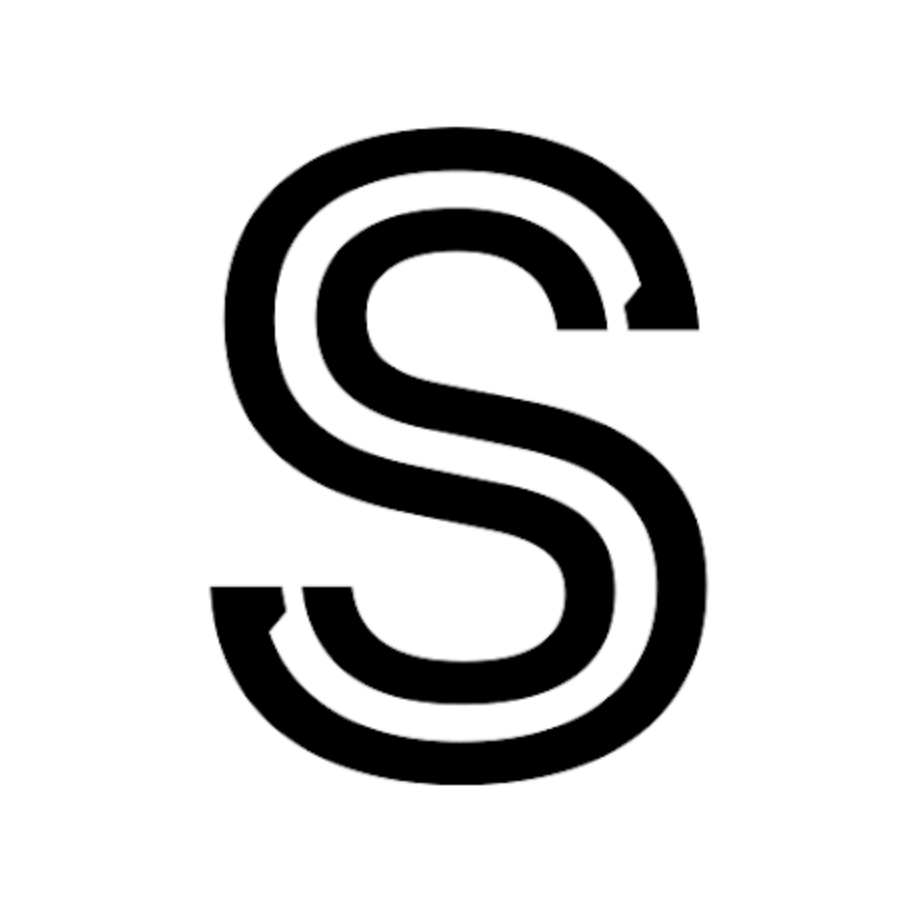 - Debbie Jameson - Stuff
"Fluid is a relaxed and really friendly working space. It's an easy place to be and a hot coffee is never far away."
- Vathana Young
"Lovely and welcoming spot with a great set up to pop through and park up for work either short or long term. Also includes access to meeting booths and rooms."