Whether you're meeting face to face, or via video call, we have two dedicated spaces that foster uninterrupted communication and brainstorming.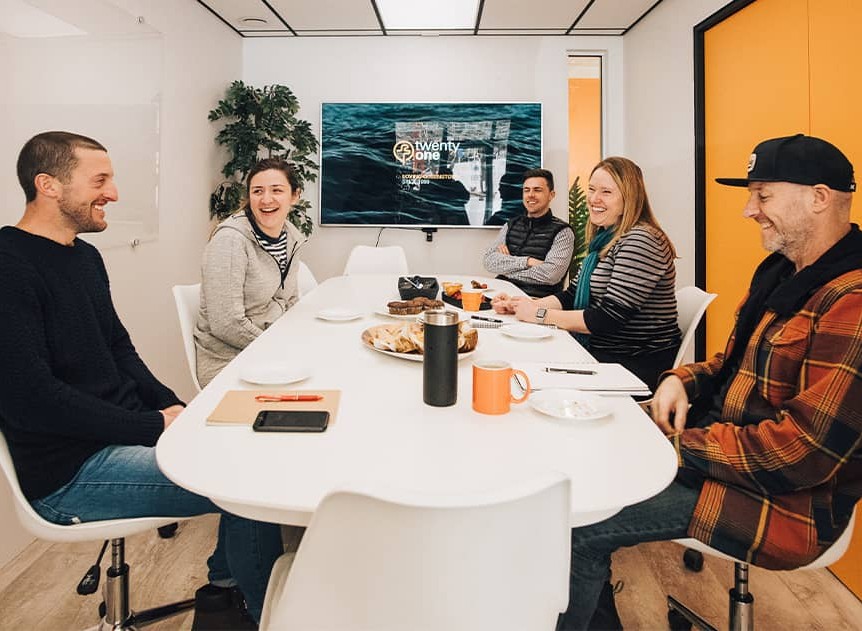 Black Box Meeting Space
Looking for a space to meet or workshop? The Black Box is within Fluid ShareSpace and can hold 8 people.
60″ 4K screen – multi-platform streaming
Media-ready conference space (HDMI & USB)
Ergonomic chairs, whiteboard and flip-charts
Black and white prints / colour on request
Dedicated high-speed internet + WiFi
IT technical support from our in-house team
Water, tea and coffee upon request
Waiting area for visitors on arrival
Catering options available – please enquire
GET STARTED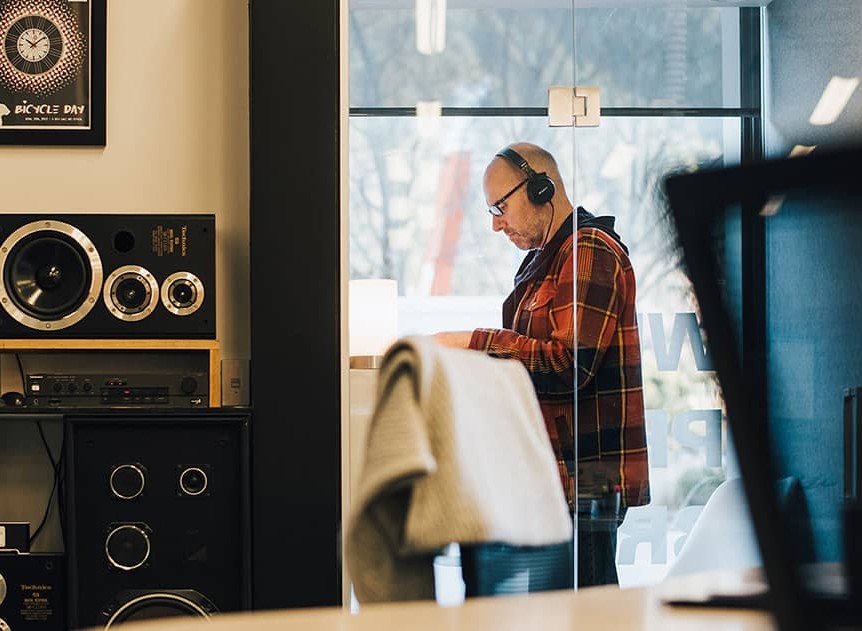 Zoom Booth Solo Space
Need a sound-proof, solo booth for a Zoom meeting? We've got you.
Stand up / sit down desk
Stand up / sit down chair
Free tea, coffee & snacks
High-speed WiFi
Heater / fan
GET STARTED
Multiple meeting spaces
Free access to any of our meeting spaces for up to 90 minutes at a time.
Stay connected
Get tasks done with our unlimited high-speed Fibre Max WiFi internet.
Print facilities
Unlimited B&W and colour printing up to A3 and shredding facilities.
Secure bike parking
Another good reason to bike to work with our secure bike parking area.
Outdoor ready
Umbrellas, KeepCups, sun hats and sunscreen are always available.
Fresh fruit
Help yourself to the Fluid fruit bowl and compost your scraps.
Keep refreshed
Free Nespresso coffee, hot chocolate, herbal and fruit tea varieties.
Good tunes
Great sound system and Spotify playlists at your fingertips.